Asus as recently unveiled a new Asus Eee family netbook called Asus Eee PC T91  which, useless to say, will be the next  hit as soon as it will go on market shelves!  The most interesting feature is its turnable and touch-sensitive display with a resolution of 1,024 x 600. The display can rotate by 180 degrees thus enabling the T91 to turn itself from a traditional netbook to a real tablet PC.
Other features include:
8.9″ LED-backlit tournable-touchscreen display with a resolution of  1,024 x 600.
Intel Atom Z520 CPU.
82GB (16GB SSD + 16GB SD Card + up to 30GB Portable Hard Disk Drive + 20GB Eee Storage).
1 GB of RAM.
Wi-Fi 802.11n.
Bluetooth antenna.
DVB-T TV tuner.
3G data card and GPS functionality.
Chiclet keyboard.
Windows XP Home OS.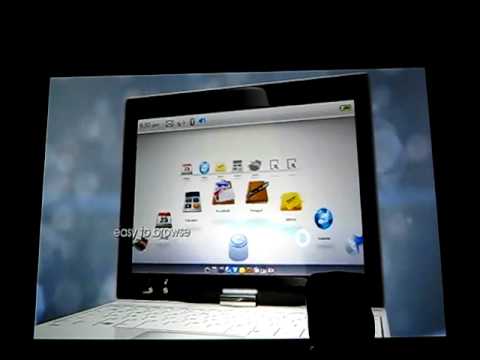 Tags:
Asus Eee
,
gps
,
TV
,
ultraportable
,
video
Related ArticlesLatest Articles
.
2 Comments to "Asus Eee PC T91"
William Pastuszka Says:
June 8th, 2009

I like the fact this laptop has got a touch screen which is also rotateable.

Web Talk Says:
June 9th, 2009

Hi there! I am back! I like it too!
Leave a Comment
16 queries. 0.300 sec.
Best screen resolution 1280x800 or higher.
Web Talk is best viewed in
Firefox
.