Microsoft has recently released a very nice Windows 7 Aero theme called Akrapovic along with 5 beautiful wallpapers. The Akrapovic theme pack is released by a famous motor company which develops top quality exhaust systems as well as carbon parts for bikes so, as you may guess, the theme features beautiful details of the part produced by the company itself.
Microsoft, in its personalization gallery, has also released 5 relaxing wallpapers featuring flowers, grass, rivers and beautiful landscapes.
Download Akrapovic theme pack (3MB)
Click on the image below to download the  new Microsoft wallpapers!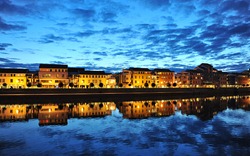 Related Articles
Latest Articles
.
20 queries. 0.403 sec.
Best screen resolution 1280x800 or higher.
Web Talk is best viewed in
Firefox
.